Fr John Therry Catholic Primary School has high-quality, well-designed learning facilities.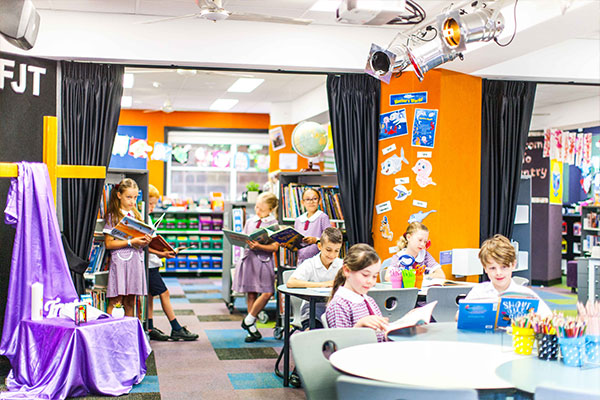 Library
Our well-resourced library provides students access to a range of fiction and non-fiction texts. Our teacher librarian advocates and builds effective library and information programs that contribute to the development of lifelong learners. Students visit the library every Monday and Tuesday for lessons and borrowing. The library is open at lunchtime to grant students varied choices in learning and play.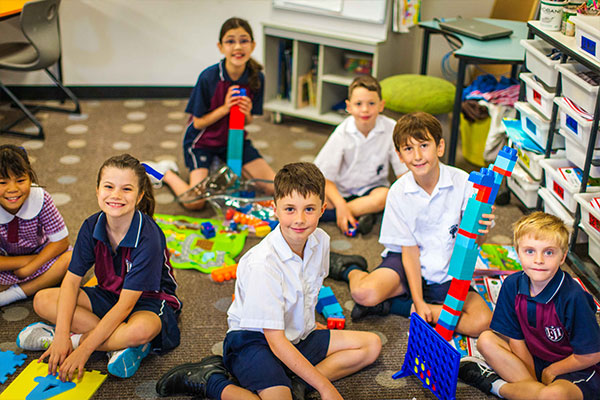 Before and After Care
Families have access to a number of before and after school care providers both on-site and close by, including: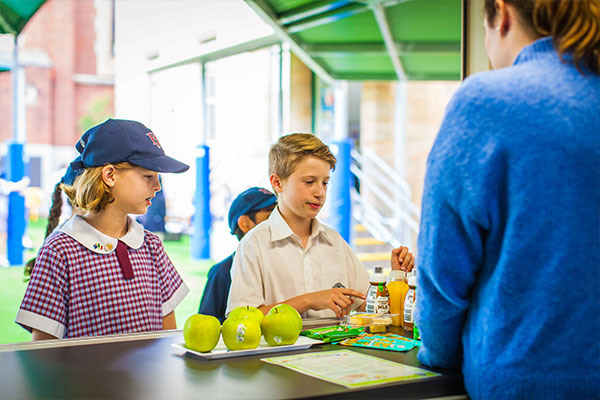 Canteen
We proudly offer a parent-run canteen that operates every Thursday during recess and lunch; featuring locally sourced meals and snacks to help educate students on good food choices.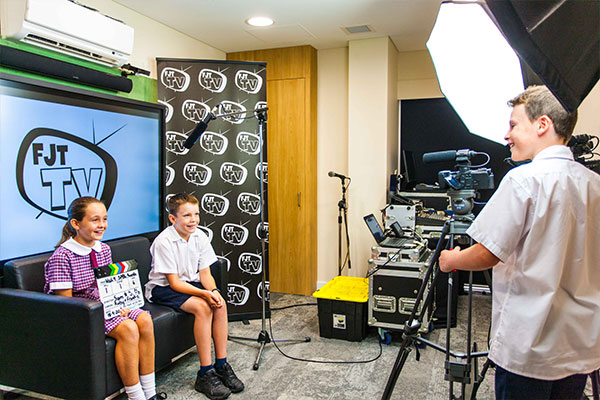 Studio
Our television and recording studio is also used as a performance space, equipped with lighting, stage area, green screens, audio visual, video editing and recording facilities.
Playgrounds
The main playground on Jane Street has a mini netball, basketball and two volleyball courts. There is also a rooftop playground with synthetic grass that can be used for handball and as a mini sports field. Shade is provided for students on both locations along with an outdoor learning space on the Jane Street campus. Local parks are also used for sport and play.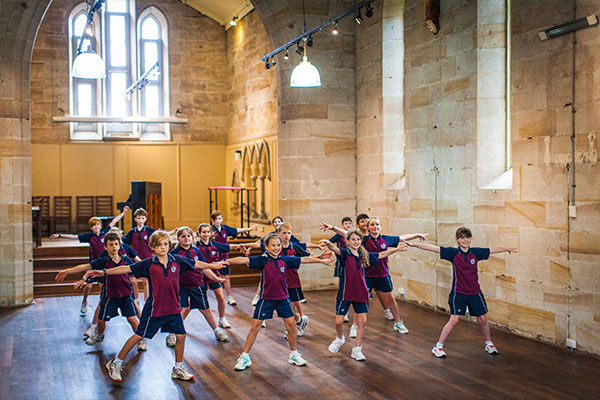 Parish Hall
Our hall facilitates different events throughout the calendar year, including school gatherings, assemblies, liturgies, book fairs, band, dance and other school events such as Kindergarten Orientation and parent/teacher interviews.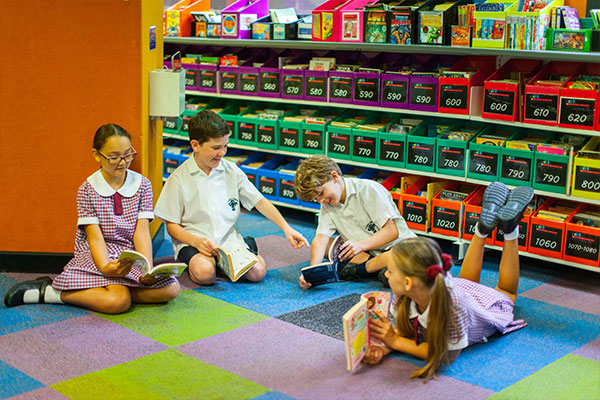 Classrooms
Our classrooms are designed to promote collaboration, team teaching when advantageous and learning for all students. Our innovative learning spaces are well equipped with modern furniture, flexible learning spaces and the latest technology; enabling students to be supported and challenged in their learning.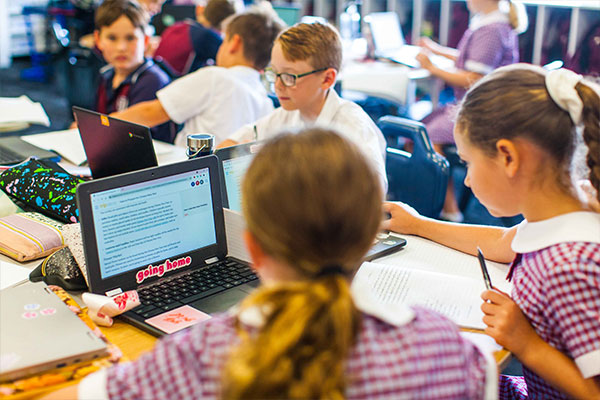 Technology
Our school network consists of a range of devices in all areas of the school including pc notebooks and Chromebooks that are accessible to all classrooms through our wireless network. We also have an extensive range of iPads in all classrooms and Apple devices and computers. All classrooms have interactive whiteboards/screens and audio visual equipment.