As principal of Fr John Therry Catholic Primary School, I am dedicated to providing a holistic education for every student to reach their full potential across all domains including, academic, social, emotional, spiritual and physical.
Staff professional development is an absolute priority, as our teachers strive to become absolute experts who fully respect each child in our care. Our staff are critical thinkers who continually adapt their practice based on the latest educational research and on their own observations and assessments of student learning.
As principal, I regularly visit classrooms to monitor teaching and learning and, with my leadership team, to be able to set directions for continual improvement.
Our vision for learning is to 'Empower Every Student' through providing a teaching and learning framework that is relational, diverse, contemporary and adaptive.
Our school ethos is based on the principles of Faith, Justice and Trust with students, staff and parents working together in partnership as we work, learn and pray.
Feel free to contact the school and ask to speak to me or to arrange a school tour with our student leaders who will be happy to show you around and answer any questions from their perspective.
Kevin Bryson
Principal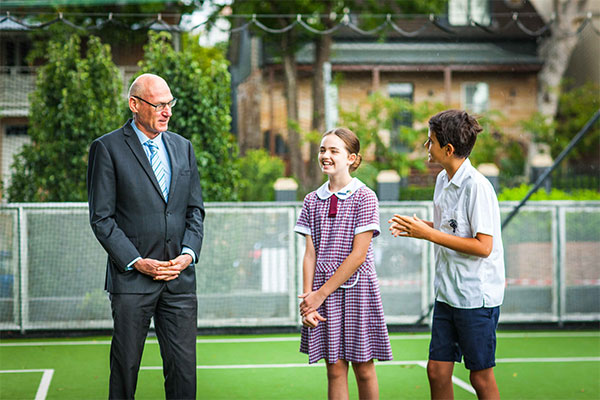 Proudly Part of the Community of Sydney Catholic Schools
Our school is part of a system of over 150 low-fee Catholic schools in the Sydney Archdiocese.
Sydney Catholic Schools are thriving Catholic communities that ignite a love of Christ through excellent teaching and learning to empower students to reach their full potential.